Dial Before You Dig Locator Certification
April 20, 2017
Posted by:

admin

Category: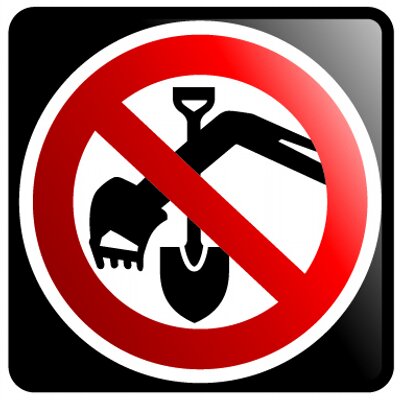 DBYD need to be applauded for the efforts that they have gone through to improve the skills of locators who locate the country's assets.
Paul Newman, the Queensland DBYD State Manager, has been the driving force behind this project and has devoted a huge amount of time and energy to achieving the desired outcome.
The DBYD Locator Certification program has the support of the major infrastructure owners within Australia. Telstra has been part of the project since inception, with Adrian Wellington representing Telstra's interests. Another industry heavy hitter, Ian Lambert (owner of Lambert Locations and President of NULCA) has also been vested in the project.
To achieve Dial Before You Dig Locator Certification, a locator must be able to demonstrate that he or she has the required skills, knowledge and experience to be able to safely conduct themselves on a locating job and accurately locate and mark all of the services on the site. A rigorous theory exam, coupled with a comprehensive field assessment by an independent assessor, has been designed to determine the competency levels of the locator undertaking the assessment.
The bar has been set deliberately high, with a 96% theory mark and 100% practical mark required before being deemed competent and being awarded Certification. This process has caught many locators by surprise, with a reported 25% of locators failing the assessment (this figure is claimed to be as high as 75% by experienced locator Ben Minutoli of Geelong Cable Locations).
Not passing the Certification has meant that many locators have had to pay to be re-assessed, which is an additional financial as well as time burden.
Locating Unlimited has identified this as being an issue to the industry and now offers assistance to locators in preparing for the assessment. The Locating Unlimited DBYD Locator Certification Guide is an e-learning package that is designed to give you a "heads up" on the type of questions that you will be asked and an understanding of the practical tasks that you might be asked to perform.
It should take you about 3 hours to complete and at the end of it you can decide if you are ready to sit for the Certification or if you need some further training.
The DBYD Locator Certification Guide will launch on April 20th will cost $195.00.  Click here for details.
Just to be 100% clear – this guidance program is no guarantee that you will pass the Certification.  However, I firmly believe that if you thoroughly know each of the areas covered, you will be in a much better position to pass the Certification on the first attempt.
After you have done the training I am more than happy to further clarify any points that you are not 100% clear on.     I can be contacted at: jeff.moore@locatingunlimited.com.au